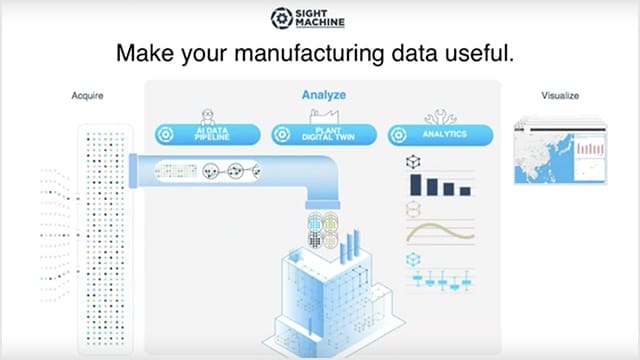 Building the IIoT Business Case
This webinar explores the manufacturing analytics journey and best practices to consider when building an IIoT business case, so you can move beyond the hype and start generating ROI.
Google & Sight Machine Webinar: Getting Manufacturing Companies Started on Digital Transformation
Find out how some of the largest global manufacturers are leading digital transformation by building a digital manufacturing platform in the cloud. Today, manufacturers are finding that the software tools enabling digital transformation live largely in the cloud and the data needed to have a strong impact is very rarely in one location and connected. For a global manufacturer with factories on multiple continents, the cloud is the way to get that data together.
Interested in learning how manufacturing analytics can help you solve operational challenges, gain competitive advantage, and innovate? Browse our library of resources: